---
sélecteur d'ambiance :
perle | rose | verre d'eau | coyote | dents bleues | cafard
---
liens archives translation commentaires bannières feedback
---
---
12 décembre 2004
(19:40) Rien. Aujourd'hui, je me suis levé à 1420, j'ai glandé sur le net, regardé "Ghost of Mars" de Carpenter (un film aussi cheap que cool, avec miss Duvall), et là, je vais aller me coucher. Bonne nuit.
11 décembre 2004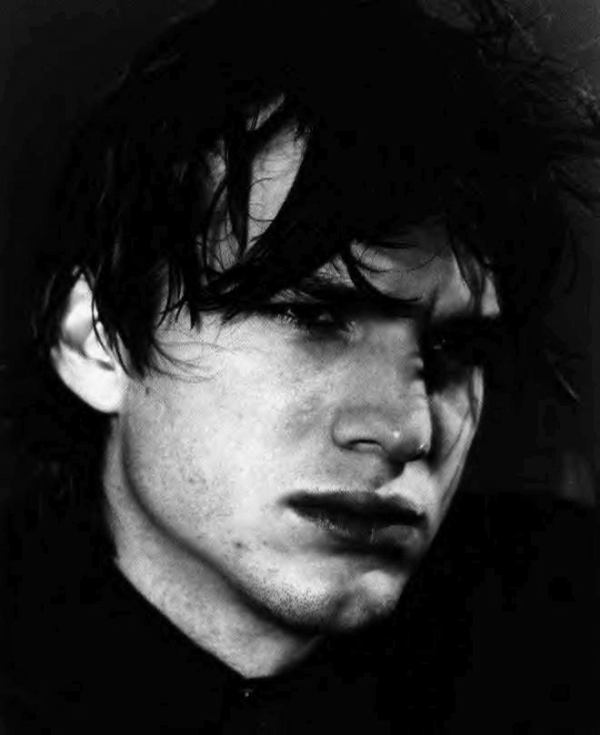 (21:20) A force de lire les commentaires désespérés qui parsème une bonne quantité de blogs, j'ai l'impression qu'il est plus facile (au quotidien) de se haïr soi-même que d'aimer quelqu'un sans retour.
(21:19) Je crois que si j'arrive à me lever demain, je vais aller tirer. J'ai 80 cartouches à brûler ! Kewl.
(20:59) Bon, ça y est, les commentaires sont là. Et oui, c'est du putain de bricolage de la louse, mais ça fonctionne à peu près.
(19:41) "Jésus de Nazareth", de Zéfirelli. Esthétique vieillote, mais plaisante. C'est notre base de travail pour le catéchisme, cette année. Sinon, après le caté, je suis allé me payer une nouvelle cartouche d'encre pour l'imprimante.
(13:10) Un peu de marins toulonnais ce matin. Collétaralement, on m'a offert quatre boites de cartouches pour ma Marlin, c'est assez cool. Je dois avouer que ce n'est pas tous les jours que cela arrive. Ca valait donc le coup de se lever tôt ce matin.
[commentaires] [archives] [feedback]
10 décembre 2004
(22:29) Gros projets du week-end : implémenter les commentaires dans le blog et... le grand retour du Pino-chat !
(22:22) Je me rends compte que je n'ai pas parlé des 4 pigeons aujourd'hui ; voila qui est réparé.
(22:15) Je viens de me rendre compte que j'ai complètement oublié l'anniversaire du Davidou, le 2 décembre. Bon, ben tant pis, bon anniversaire, je n'ai qu'une semaine de retard.
(21:20) J'ai enfin terminé le "Survivre". Bien, dans l'ensemble, je n'ai pas appris grand chose (enfin, en ce qui concerne mes terrains d'élection), et ce que j'ai appris ne me sera sans doute pas très utile (je n'ai a priori aucune raison de me retrouver à 50 mètres sous l'eau, sauf avec un bloc de béton aux pieds).
(21:20) Les histoires du chaton m'inquiètent. J'ai l'impression qu'il file un mauvais coton.
(21:17) Le truc un peu pénible, c'est que je passe mon temps à percuter des objets que je ne peux plus voir, je vais vraiment finir par me faire mal. L'autre jour, je me suis à moitié assommé en descendant brutalement pour vérifier un point de controle sur le sol, mais je n'avais pas vu la barre d'acier inox sur la trajectoire entre ma tête et l'objet en question. Je me suis retrouvé donc sur le dos, deux mètres plus loin, complètement sonné pendant quelques minutes.
(21:10) Travail de quelques heures ce soir pour fignoler le site d'une revue, beaucoup de temps passé à régler des détails. Mais au moins, c'est réglé. Il ne me reste plus qu'à trouver un logo à mettre en bas de page, pour signer l'oeuvre.
(21:00) Perdu une heure et demi à attendre mon patron pour rien, cet après-midi. Il m'avait bien envoyé un texto en fin de matinée pour me prévenir de l'annulation du rendez-vous, mais il a mis deux heures et quart pour me parvenir. SFR, je te hais.
9 décembre 2004
(20:20) Chanson du jour : "Suck my disc" par SonnyJim, sur la compilation "Porn music for the masses". Le "put your disc into my slot" du refrain est un parfait contrepoint au "Plug me in, f*ck me in" d'Add N To X.
(18:09) Bon, tout d'abord, joyeux anniversaire à P'tit steack, qui devient enfin majeur et qui tenté aujourd'hui de se transformer de danger public à deux roues en danger public à quatre. Aura-t-il mérité son permis ou aura-t-il tenté de "lever" la 307 de l'auto-école ? Bah, allé lui laché des comms, sa lui fera plésir (et pis si vous aimé pas la viande rouge, vous pouvez toujours tenter les 4pigeons, ça vous fera pas trop mal au crâne non plus).
8 décembre 2004
(22:19) Envoyé par B. : par le Père Michel Gitton
"Le dialogue est la chose du monde la plus nécessaire qui soit, il vaut mieux se rencontrer par la parole que d'en venir aux mains. Et l'expérience prouve qu'on peut plus difficilement haïr celui avec lequel on a commencé à parler. C'est pourquoi les régimes totalitaires recommandaient à leur troupes de choc de cogner avant toute explication, surtout quand il s'agissait de groupes religieux (on se souvient peut-être de Pardonne-moi, Natacha, confidence d'un ancien membre des brigades spéciales).
Mais le dialogue, c'est évident, n'est pas une fin. La fin, c'est la vérité. Et s'il est admis par avance qu'on ne cherche pas à déterminer où est la vérité, et qu'on s'interdit même par principe toute démarche pour poser la question, le dialogue va devenir une curieuse chose, un exercice par lequel chacun va montrer sa croyance, comme on montrerait sa collection de timbres, sans chercher à entraîner aucune adhésion. Quel homme religieux accepterait sérieusement de voir ce à quoi il croit plus que tout, à quoi il a donné sa vie ravalé au rang d'opinion, de particularité culturelle ou ethnologique ? Il a une confusion dramatique entre le respect, la tolérance, l'ouverture d'esprit, - conditions absolument indispensables de la rencontre vraie de l'autre - et l'abandon de toute prétention d'absolu, pour ne pas avoir l'air de croire que l'autre devrait se convertir. Je peux penser et même dire que l'islam est une fausse religion, tout en ayant un immense respect de mon frère musulman. Et j'accepte évidemment la réciproque.
Et si je ne pense pas que l'islam repose sur une erreur, je dois me demander pourquoi, moi, je ne le partage pas et je me dis, par exemple, chrétien. Est-ce simplement parce que j'ai été plongé dans le chaudron dès mon enfance (ce qui pour moi n'est d'ailleurs pas vraiment le cas), ou parce que je l'ai choisi ? Si je l'ai choisi, est-ce comme une option parmi d'autres ? Il est de bon ton de soutenir qu'il n'y a pas vraiment de rapport entre l'adhésion religieuse et le salut. Mais outre que cela va directement contre certaines paroles de l'Évangile (Marc 16,16 soigneusement tenu à l'écart des discussions), on aboutit ainsi à considérer que seule la morale commune à tous les hommes est le critère du salut éternel : l'homme de bien, quelque soit son appartenance religieuse sera sauvé, parce qu'il aura pratiqué la justice. Au moment où l'Église catholique rejoint les luthériens en signant un accord sur la " justification par la foi ", certains catholiques en arrivent à l'exact inverse : c'est la morale qui nous sauve ! Vive Pélage, qui tenait contre saint Augustin que l'adhésion au Christ n'était pas vraiment nécessaire au salut, si on avait les vertus naturelles !
On voit fleurir sur les murs de nombreuses aumôneries des affiches où l'on représente des croix, des croissants et des étoiles de David en train de se muer en colombes, avant de voler ensemble dans un bel azur limpide. Est-ce la religion de l'avenir qui est ainsi annoncée ?
La religion du dialogue, en réalité, n'intéresse personne, elle ne fera se lever si saint ni martyr. Tout homme vraiment religieux, en revanche, sait que sa croyance est liée à une exigence de vérité, il est convaincu qu'en s'engageant dans telle voie religieuse, il a engagé toute sa vie et son bonheur éternel. En ce sens, la position de beaucoup de catholiques aujourd'hui les éloigne du dialogue vrai avec les hommes religieux.
Les juifs ont des raisons de se méfier de ces gens qui prennent leurs distances par rapport à toute observance concrète, et qui prônent une religion tellement spirituelle qu'elle ne saurait encadrer la vie dans ce monde ni rendre témoignage à l'unicité divine. Les musulmans ne se retrouvent pas dans ces discours qui prêtent à Dieu des sentiments si humains qu'il n'est plus que le grand frère ou l'aïeul légèrement gâteux qui se désole de nos bêtises. Une prière sans mystique, une morale sans ascèse, une croyance sans contours nets, voilà l'image que nous donnons trop souvent et qui n'encourage guère le dialogue. On soupçonne non sans raison ce christianisme qui ne veut rien imposer de cacher ses vraies intentions, une forme plus raffinée d'impérialisme qui est d'amener toutes les religions à s'effacer devant le règne de la Raison, du Droit, et la promotion du bonheur terrestre. Bref le triomphe des Lumières.
Le seul remède raisonnable est l'apostolat. Là où des chrétiens osent partager humblement (car comment agir autrement ?) leurs convictions, ils retrouvent le goût de cette Vérité qui les dépassent et dont ils ont néanmoins reçu la charge. S'ils n'ont pas perdu l'espoir de convaincre, ni le zèle pour le salut de leurs frères en humanité, ils trouveront une manière bien plus directe et plus vraie de parler à ceux qui ont d'autres convictions qu'eux. L'intolérance ne se nourrit que du refus de partager son trésor, de la conviction qu'il n'y a rien à faire pour amener l'autre à découvrir le rayon de vérité qu'on a aperçu, et du sentiment qu'il est définitivement " autre ", étranger à ce qu'on porte. L'avenir du dialogue passe par la mission."
M.G. paru dans France Catholique.
(21:58) Décidemment, je l'aime bien, la petite Danii.
(20:57) Je viens de découvrir que Cityzen avait réouvert. Bon, évidemment, c'est beaucoup moins bon que les 4pigeons, mais ça vaut le détour. Pas mal de trouvailles orthographiques (et quelques images fortes : "les tranchées poilues" à propos de la guerre de 14...) ; c'est décidemment pour ceux qui trouvent qu'ici ça manque de Starbuck Café ("Satan's Coffee Shop" pour citer l'excellent Kim Du Toit) et de critiques du Vatican.
(20:38) J'ai renoncé à me nourrir chez MacDo, juste parce que ça me saoûle de toujours manger la même chose tous les jours (malgré le côté rassurant de la chose). J'ai donc retrouvé ma cafétéria habituelle, sa bolognaise sans viande, ses freaks sortis tout droit de "Ghost World" et ses jeunes ouvriers.
(20:28) En cherchant "Ronin" de Frankenheimer en DVD ou en vidéo à bas prix, je suis tombé sur un coffret "Max Pécas" de cinq DVD à deux cents francs, ainsi qu'une édition collector du Rocky Horror Picture Show à soixante-dix francs. Comme ma VHS commence à être un poil usée, il n'est pas impossible que je succombe à nouveau sous le charme déliquescent du docteur Franck N. Furter.
(19:37) "Blog - noun [short for Weblog] (1999) : a Web site that contains an online personal journal with reflections, comments, and often hyperlinks provided by the writer." La nouvelle définition officielle du Meriam-Webster.
(19:05) Chansons du jour : Turbonegro, "Sailor Man" et Serge Gainsbourg, "SS in Uruguay".
(18:53) Un grand bravo à Maxiservices.net, qui vient de me signaler un message posté sur mon livre d'or... le 20 octobre de cette année. Apparemment, ça ne marchait pas, c'est la raison pour laquelle j'avais laissé tomber l'idée à l'époque (ça doit se retrouver dans les archives, d'ailleurs).
(18:49) "Le rabbin de Mulhouse (Haut-Rhin), Elie Hayoun, a déposé plainte en début de semaine auprès du commissariat central de la ville pour injures à caractère antisémite. La LICRA s'est portée partie civile, apprend-on mercredi 8 décembre auprès de son avocat Me Rodolphe Cahn. Le religieux devait participer à un dialogue interreligieux au collège de Bourtzwiller, un quartier de Mulhouse. Alors que tout s'était bien déroulé pour ses prédécesseurs des autres religions, catholique, protestante et musulmane, le rabbin a été pris à partie dans la cour et à l'intérieur de l'établissement par des élèves qui l'ont traité notamment de "sale juif" et des propos en arabe, apparemment peu aimables selon le ton de la voix, ont été lancés mais n'ont pu être traduits. "Face à ces injures, le rabbin s'et réfugié dans son véhicule et quelqu'un du collège est venu lui dire qu'il valait mieux annuler sa visite", a poursuivi Me Cahn, président de la Licra du Haut-Rhin." Sans doute des skinheads déguisés venus s'amuser entre deux profanations, non ?
(18:44) Reçu tout à l'heure ma dernière commande Amazon, "Comment vivre et survivre dans la nature", aux éditions Chanteclair et "Survivre, comment vaincre en milieu hostile". Deux ouvrages assez datés, mais non dénués d'intérêt. Je pense que je vais rester fidèle à mon Delsuc, à mon Mille pistes et aux Vade-Mecum pour réservistes.
(18:36) Via Neuro :
"1. Lancez votre lecteur de musique préféré 2. Chargez la totalité de votre collection de mp3 dessus 3. Appuyez sur la touche random 4. Dites la liste des dix morceaux qui apparaîssent (avec l'interprète), tant pis si c'est la honte. Oui, on ne zappe pas ce morceau des Carpenters qui réduira à néant votre crédibilité. C'est le moment d'une totale honnêteté musicale. Vous pouvez mettre la liste en commentaire, ou poster la liste sur votre propre blog ou journal et mettre le lien en commentaire. 5. Si vous tombez sur le même artiste deux fois, vous pouvez zapper la seconde (ou troisième, ou…) occurence. Vous n'êtes pas obligé néammoins." Voila ce que ça donne pour le Winamp de Mercutio :
1. Björk - "Venus as a boy" (Golden Album unplugged version)
2. Add N to X - "Plug me in"
3. Death in June - "She said destroy"
4. No one is innocent - "Revolution.com"
5. Weepers circus - "Légion"
6. Fortress - "Defenders of the faith"
7. Dominique A. - "Le courage des oiseaux"
8. Georges Moustaki - "Les eaux de Mars"
9. Spider Murphy Gang - "In München Steht Ein Hofbräuhaus"
10. Sister Queen - "Let me be a drag queen"
7 décembre 2004
(23:18) Bon, je viens de percuter que les skyblogs marchent à l'envers, et en fait la dernière page est la plus récente. Bref, pour se tenir au courant de l'actualité des 4 pigeons, il faut cliquer sur "dernière page", tout en bas de la page, sous les articles.
(22:36) Gribouillages me rappelle un anniversaire, celui de la mort de Guy Debord, le 30 novembre 1994, qui coïncide assez curieusement avec mon entrée en politique. Je me souviens avoir entendu parler de lui pour la première fois dans une manifestation étudiante, dans une discussion entre un jeune anarchiste, un professeur de philosophie et un étudiant mucovisidosique (qui devait mourir à son tour quelques années après). A l'époque, j'étais encore considéré comme un étudiant prometteur. Je me suis assez vite plongé dans les oeuvres de Debord et de Vaneigem, qui étaient alors disponibles (mais un peu méprisées, il faut bien le dire) à la bibliothèque libertaire. J'ai tout de suite accroché avec Debord, son sens des formules, son caractère inpénétrable et insensé, le brillant de ses analyses. J'avais en permanence sur moi une "Société du Spectacle" annotée, remplie de tout un tas d'images détournées comme le Bréviaire d'un Prêtre peut l'être d'images pieuses. Et puis je suis allé assez loin dans le nihilisme, j'ai rencontré Dieu et je suis parti à l'armée.
(22:26) Achats du jour : une pelle-bêche pliante de la Bundeswehr, fine et élégante comme une Bavaroise un soir de fête de la bière, ainsi qu'une nouvelle petite boussole, pour équiper de manière permanente ma veste.
(22:25) Chez Décathlon, il y a une super promo sur les Motorola Talkabout, avec un prix de 50 euros la paire. Eh, eh. Des Talkies jumeaux. Eh eh.
(22:19) Les gens qui me connaissent bien ne seront guère étonnés d'apprendre que j'ai une fois de plus séché le karaté, mais là, j'ai une excellente raison, je voulais mater l'émission sur les jumeaux, sujet qui me passionne. Bon, pour être honnête, la forme de l'émission est vraiment gerbante (mais bon, c'est du M6, aussi, j'étais un peu idiot), mais je ne suis pas vraiment certain d'avoir perdu mon temps. Ou pas.
(18:05) Je pense que je terminerais ma vie entouré de chats, je l'espère dans une grande maison. Et puis, comme je serais vieux, acerbe, acariâtre et seul, personne ne se rendra compte que j'aurais crevé en lisant des blogs, et mes chats dévoreront mon cadavre parce qu'ils seront incapables d'ouvrir tout seuls leurs boîtes de Ron-Ron.
(17:57) Un rapport de l'OCDE sur l'éducation nous apprend que la France est 16ème sur 41 pays au sujet de l'éducation nationale ("en haut de la moyenne", comme on dit sur Inter). Ce qui nous vaut un nouvel appel à la mixité sociale. L'intérêt de cette étude, c'est qu'elle nous confirme le délabrement de l'Ednat à la française (des gamins de 15 ans incapables de lire un énoncé). Mais également, un filigrane compromettant, puisqu'aucun journaliste n'en parle explicitement (mais l'évoque en permanence dans les reportages à ce sujet). Ceux qui s'intéressent un minimum aux questions démographiques auront tout de suite compris.
(06:42) Rattier, via FDA : "Les bien-pensants viennent de découvrir que l'une des principales icônes de la gauche intellectuelle (et homosexuelle), en l'occurence l'écrivain Jean Genet avait en réalité de vives sympathies pour le régime national-socialiste. Son biographe, Ivan Jablonka, qui signe "Les vérités inavouables de Jean Genet" (Seuil) en fournit de multiples exemples, concluant que l'insurrection de Genet ne s'ancre pas à l'extrême gauche (...) mais à l'extrême droite fascisante, dans l'apocalypse guerrière, l'apologie de la vie dangereuse, la superstition païenne, l'exécration de la république et du confort bourgeois."
Chic Type [fr] | Lapinos [fr] | Les barricades mystérieuses [fr] | Neuro [fr] | Kouka [fr] | Beautiful atrocities [eng] | 4 pigeons [fr] | Forum Dragon Den [fr] | Kim du Toit [eng] | Mad Ogre [eng] | Survivalforum [eng] | Tibolano [fr] | Mr. Peer [fr] | Jeune Européen [fr] |
---
> lectures fréquentes :
Sociopathe [fr] | Not an exit [eng] | Adolphosblog [fr] | Naked Villainy [eng] | Slothorp [fr] | Raphaël Juldé [fr] | Industrial Waste [eng] | Riswan [eng] | L'ombre de l'olivier [eng] | Uzdrück [fr] | Kuzco [fr] | Skoteinos [fr] | Gribouillages [fr] | Here is no why [fr] | MP3 Blogs [eng] | Suicide Girls [eng] | Altermedia [fr] |
---
> lectures hebdomadaires :
The Dissident frogman [fr]/[eng] | MoisiBlog [fr] | Conservative punk [eng] | Zek | The cool blue blog [eng] | Stalker [fr] | Lingane [fr] | Occident [fr] | Smash the Indepundit [eng] | P'tit Steack [fr] | Evil White Guy [eng] | Les Affranchistes [fr] | Spaggiari [fr] | Countycomm [eng] | Sur le Ring [fr] | Communists for Kerry [eng] | Fun Reports [eng] | Equipped [eng] | Gun Watch [eng] | Idem [fr]
---
> lectures mensuelles :
Europundit [eng] | Pharamond [fr] | Rue Taranne [fr] | Classical values [eng] | Hot Abercrombie Chick [eng] | Night & Day [eng] | La Pyramide des besoins [fr] | Textz [eng] | Jeff Cooper [eng] | Neil Gaiman [eng] | Présent [fr] | Swiss Knife [eng]/[fr] | Turbonegro [eng] | Hell T-Shirts [eng] | Design sponge [eng] | Propaganda [eng] | Norman Spinrad [eng] | The High Road [eng] | FoundPhotos [eng] | Euro/Russia defence forum [eng] | Journey to Forever [eng] | Alpha Rubicon [eng] | Survival Art [eng] |
---
> lectures aléatoires :


Pompage [fr] | Falangist Party [eng] | Tsimtsoûm [fr] | Immédiatement [fr] | Cult Heroes [eng] | Pierre Drieu La Rochelle [fr] | Michel Houellebecq [fr] | Boyd Rice [eng] | Arno Breker [fr] | Carnet de Bord [fr] | Joy Division [eng] | Dirty Mac [eng] | Unpopart [eng] | Yukio Mishima [eng] | U.S. Department of Defense [eng] | Les pères fondateurs [fr] | Porno + Bad Taste + Pop Subculture [eng] | Transatlantic Intelligence [eng] | Straight Pride [eng] | Inter-Zone [fr] | The Martialist [eng] | The traceless warrior [eng] | The American Backyard [eng] | Books for soldiers [eng] | A human Right [eng] | Don Rearic [eng] | The firing line [eng] | Strategypage [eng] | Club Guns [eng] | Victorinox [fr] |
---
"Je vivrais de mépris et d'alcool à 90, contrairement à tous les proverbes" - Roger Nimier
---
ETHIQUE | ESTHETIQUE | GENETIQUE
---
---
---

---